Learn More About the Arm Lift Below
BOOK YOUR FREE CONSULTATION TODAY
*Pricing Varies by Surgeon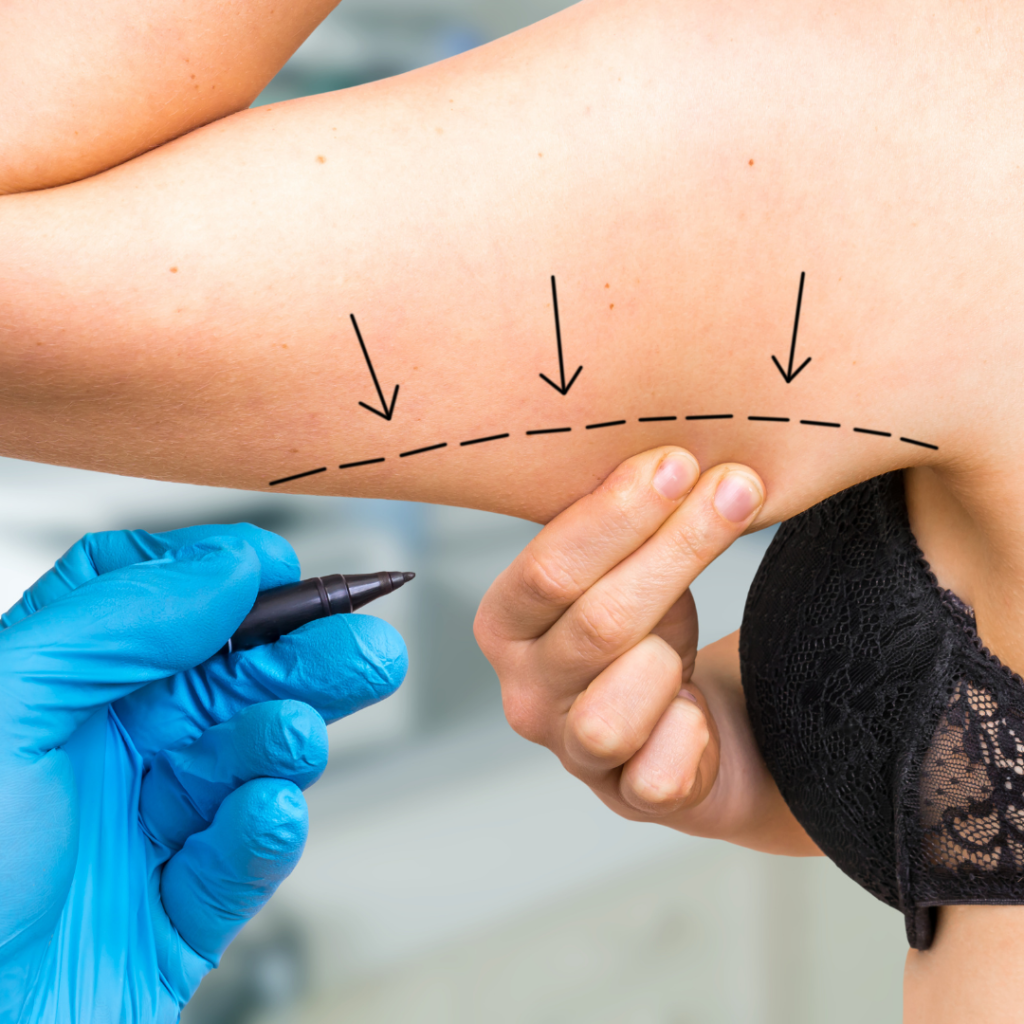 Arm lift, also known as brachioplasty, is a surgical procedure that removes excess skin and fat from the upper arms, thus tightening skin and making muscle tone more visible. Once the excess tissue is gone, patients will enjoy sleeker, slimmer, and more aesthetically pleasing upper arms.
About the
Arm Lift Procedure
Arm lift surgery is typically performed under general anesthesia on an outpatient basis, allowing patients to go home shortly after the procedure is complete. An incision will be made on the underside of the upper arm, through which your surgeon will remove excess skin and fatty tissue to sculpt the arm into an aesthetically pleasing shape. The length of the incision will depend on how much tissue needs to be removed. Once this is done, the skin will be tightened, and the incision closed with sutures. Sometimes, patients will need liposuction in combination with arm lift surgery. If this is the case, the liposuction will be performed at the same time as the Brachioplasty. Arm lift surgery takes between one and two hours.
Immediately following an arm lift, your surgeon will bandage surgical incisions and advise that you wear a compression garment to reduce swelling. Patients should be able to manage any pain and discomfort with prescribed medications, and most feel well enough to return to work within a week. Patients should expect some activity restrictions for several weeks following surgery and should follow any special instructions the surgeon provides to allow for proper healing.